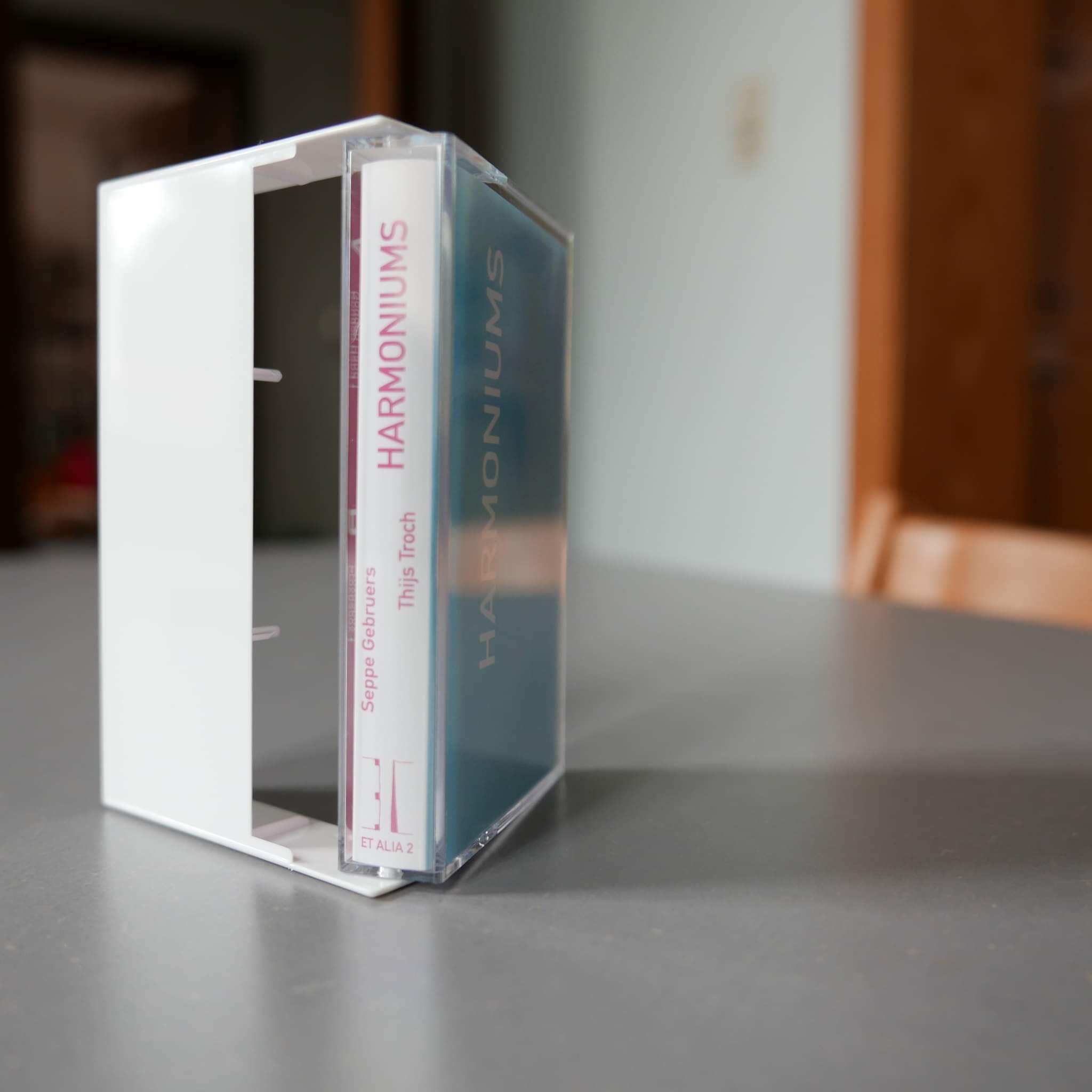 Seppe Gebruers - harmonium
Thijs Troch - harmonium
Although they are rather known as pianists, Seppe Gebruers and Thijs Troch discovered a new challenge in playing the harmonium. In origin the harmonium was a European invention where it was used as an alternative for the bigger and more expensive pipe organs in smaller churches. As a duo - on two harmoniums - they freely improvise pieces as if they were composed and the other way around. The both of them are members of the collective called troika.
'Harmoniums' is released on cassette, including download code and unique postcard by Sjoerd Paridaen & Laura Vana van.
Limited edition: 100 ex.